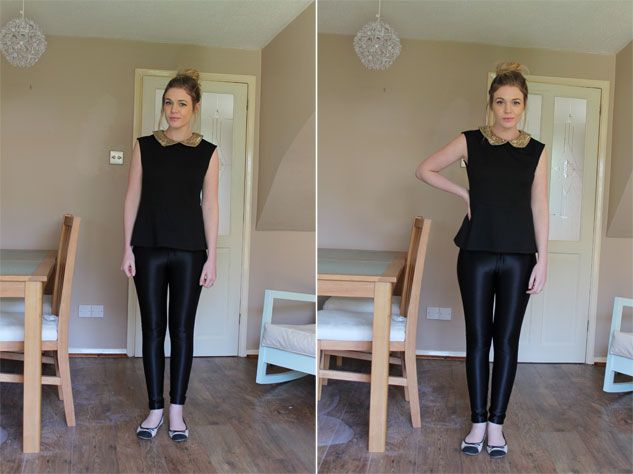 Peplum top:
Glamorous
, sold out but similar for £9.00
here
Disco Pants:
American Apparel
Shoes: Primark
I've been wanting to "get into shape" for the summer and I think these photos are going to be the ones that make me do it. I know I'm not overweight but I just think I look a little wobbly here and my mission to become a Toned Toni starts now. Or at least tomorrow after I've finished these skittles...
Oh and 'scuse the white rubbish all over the floor, the plasterer (using the term loosely) that bodged our ceiling left a bit of a mess, silly chap!
Hope everyone has had a good weekend? Me and Thomas spent yesterday afternoon perusing the shops before embarking on the hellish task that is....
flat pack furniture
. There's not much more I despise than the instructions that come with flat pack furniture, I'm just not a practical person and those little diagrams all look the same to me. Never the less after a lot of expletives and cups of tea the new wardrobe was finally constructed and I now have a little pine box for some of my wears.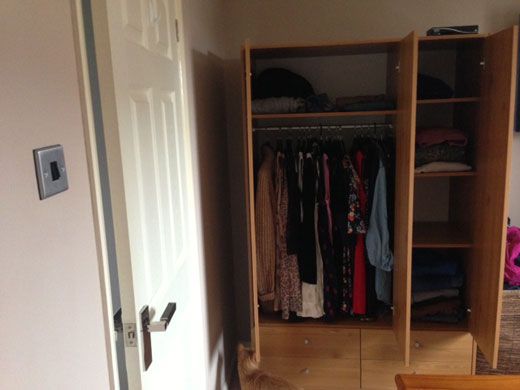 It's a bit of an eyesore but my dresses are no longer being used as blankets for my cat under the bed so I'm happy.
So throw in an episode of Geordie Shore and that's my weekend! And
SOZ
to harp on but if you could be so kind as to click
here
and vote for me in the company blog awards I'd be one happy, albeit slightly sickened by skittles, girl. Oh and if you like my title song as much as I do then we would be great buds.