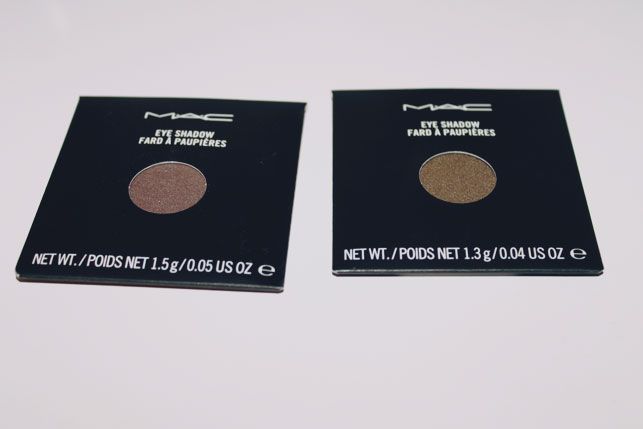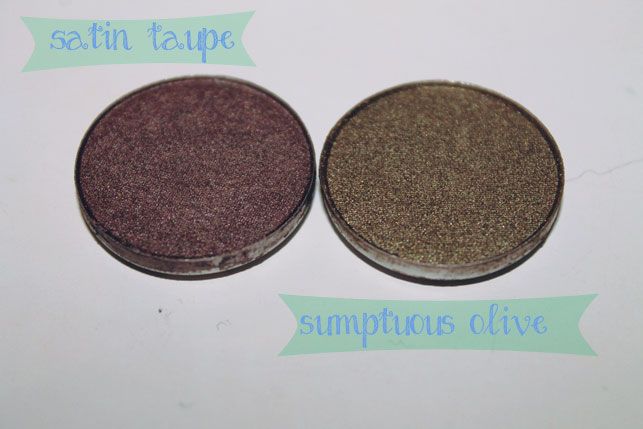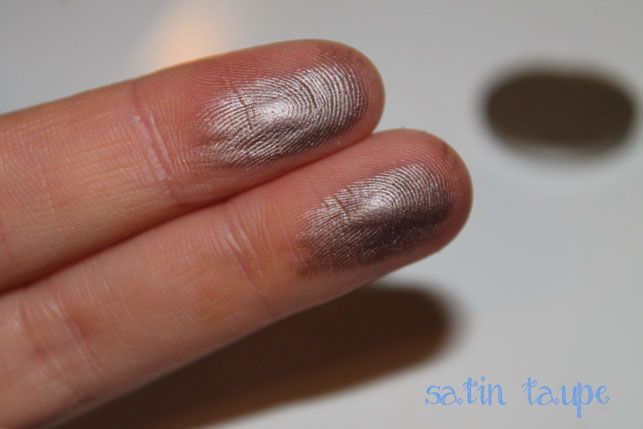 My mac palette is coming along rather nicely with the two newest additions being Satin Taupe and Sumptuous Olive.
Satin Taupe is a frost finish which usually means they're less pigmented but really buildable, to be honest I'd say this was more of a metallic-y finish and it seems quite pigmented to me! It's a gorgeous grey bronzy purply taupy colour that seems to show up differently on various skin tones and a quick google image search shows it looking good on everyone. I used the flash in these photos so you can really see the purple but in natural light it looks a lot browner on my cool skin tone.
Sumptuous Olive is a Veluxe Pearl finish which is known for it's metallic shimmer and easy to blend texture, the colour is a stunning golden green which I'm hoping will go hand in hand with the shadows in my Urban Decay naked palette to make a pretty smoky eye on nights out.
There's not many spaces left in my palette now, any recommendations for pale skin and blue eyes?