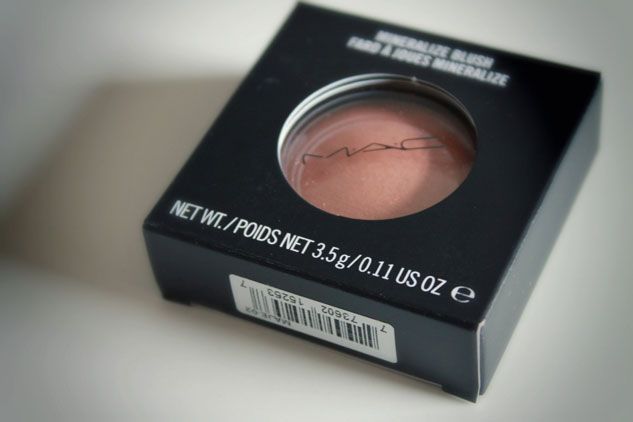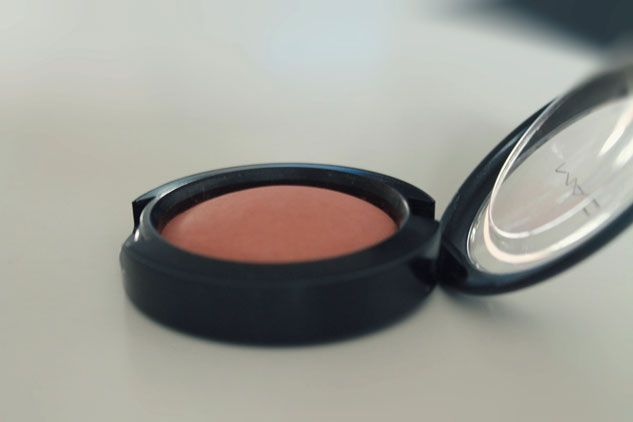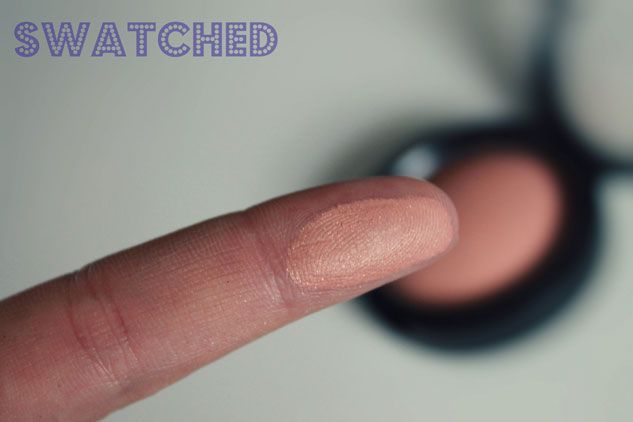 This blush was picked out for me by the lovely Mac lady doing my wedding makeup. I'm a highlighter fan (matte isn't a friend to my dry skin) and have never tried any of the mineralize blushes but I'm so glad she made me try it. Warm Soul is a peachy, orangey colour with a sheen to the finish that gives me a healthy looking glow whilst at the same time adding a subtle bit o' colour.
The shade is perfect for the summer (if we ever get to see a summer in England!) and I reckon will look great on fair to medium skin tones, I think if you have anything darker than an olive tone to your skin it could end up looking slightly orangey but alas this is just a thought, as my pale skin will never be olive.
I'm currently using a no7 powder blush to apply this to my upper cheekbones which gives a lovely wash of colour without looking too "Blossom"*. The shade is perfect with a neutral eyeshadow and tonnes of mascara for a english rose esque daytime look I've also built up the colour on an evening for a night on the razzle.
Overall I'm extremely impressed with my first mineralize blush experience, mac lady in Milton Keynes you did good!
Also, I'm not usually one to enter competitions and the likes but if you could vote for Frolics and Fashion by clicking the little company awards button on the right I'd be a right ol' happy larry.
*80's faced.