After seeing
Olivia
post about the moneysupermarket Passion for Fashion competition I sort of had to enter, I'm always one for a wish list and I like creating outfits I can't afford so I thought why not? The rules are extra simple, create three outfits for the three categories and bobs ya uncle, providing each uncle costs under £200 in total.
So here are my creations (
is it reaaaal
-
if you get that reference then kudos).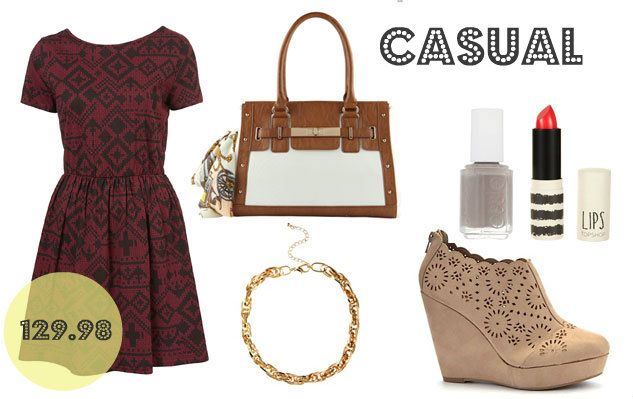 Topshop Dress £26.00 // Aldo Bag £50.00 // Asos Necklace £8.00 // Newlook Wedges £29.99
Essie Nail Polish 7.99 // Topshop Lipstick £8.00


To be honest this is more of a smart casual, a casual shop-in-a-nicer-city-than-i-live-in if you will. I'm in love with this roll sleeved dress from Topshop, the sleeves and length look like they'll hide a multitude of sins whilst the wedges will give a bit of welcomed height as well as being comfortable for daywear. The bag is also smart casual esque whilst being the perfect size for all my supplies and the kitchen sink.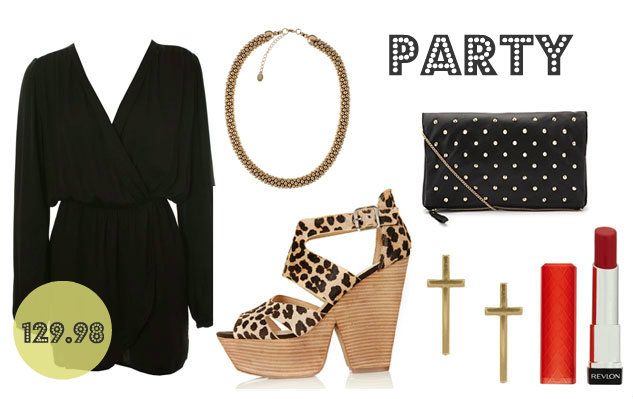 Inlovewithfashion Dress £32.00 // Accessorize Necklace £10.00 // Topshop Platforms £60.00
Newlook Clutch £15.99 // Asos Earrings £6.00 // Revlon Lip Butter £5.99 (on offer)
I've gone a bit Kat Slater here but alas I don't care. I want it all and I want to arrange a million nights out so I can wear the outfit a million times over. The shoes are incredible and add a bit of oomph to a classic but chic lbd, and the red lip butter tops the whole shebang off with a welcome bit of colour.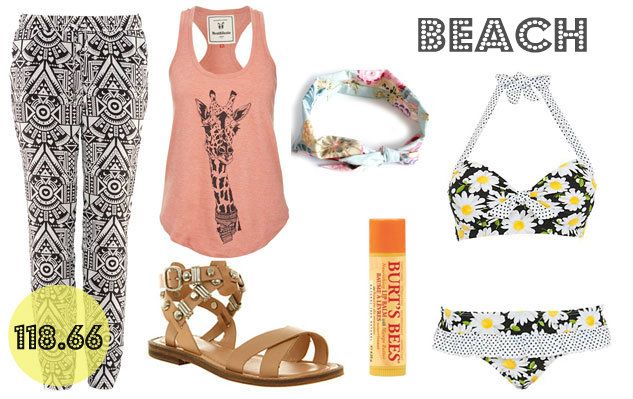 H&M Trousers £12.99 // Brat & Suzie Vest £28.00 // Office Sandals £40
Crown and Glory Headband £6.00 // Burts Bees Lipbalm £3.69 // Newlook Bikini Top £16.99
Newlook Bikini Bottoms £10.99
I've just booked my flights to Spain to visit moms and pops so was dreaming of sunny Mojacar when putting this together, I'm loving how the laid backness of the strews with the printed vest hides an extra girly and slightly kitsch bikini underneath. Also a holiday isn't a holiday without the sun giving you chapped lips so I had to throw in my own saviour Burt and his bees.
What do you think of my choices? Any favourites? If you want to enter then Olivia has explained all the rules here, make sure you let me know if you have so I can have a nosey at your choices!