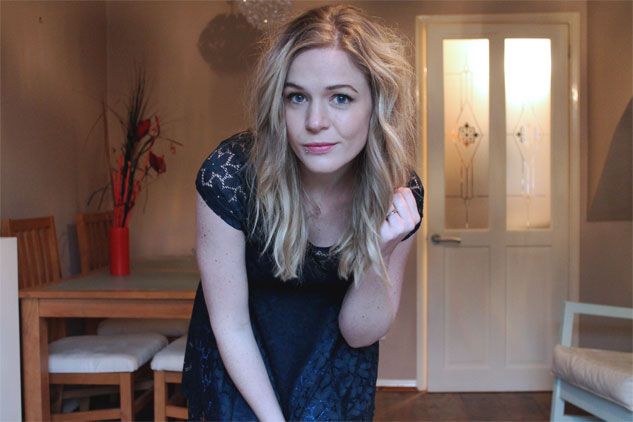 Dress: Mela Loves London at Newlook (but I've spied it for 17.99 here - gutted as I paid more!)
Brogues: Primark
Apologies for my absence, since moving into my house in January I still don't have any internet and have been surviving by tethering my phone, which can become quite difficult when you have no signal! Hopefully wifi will be within my grubby paw's reach in a week or so, that is if EE act faster than they do on the phone,
25 minutes
I was on hold for the other day! If I hear Katy Perry The One That Got Away one more time I won't be responsible for my actions...
Also, apologie central for the bad photos, I had a pendant light casting a yellow glow in my face thanks to the lack of natural light in England today, and with that true to form it has just started sleeting. Brilliant.
Anyways I bought this dress in Newlook yesterday whilst shopping with a bud, it was a bit more than I'd usually spend so I wasn't actually going to buy it but she made me. Literally pushed me to the counter and got my card out for me. Ok I lie, but it was a bit of a kick in the teeth when I saw it for £17.99 on ebay. Sigh. Hope everyone's had a lovely weekend, and to those who love trashy tv as much as I do,
did you see
Emma fall down the stairs in Take Me Out last night? My favourite bit was the WHY ME. I can relate, three times in public in one night is my record.