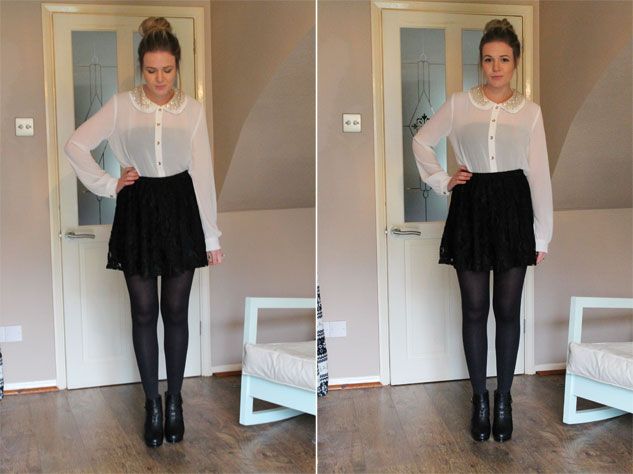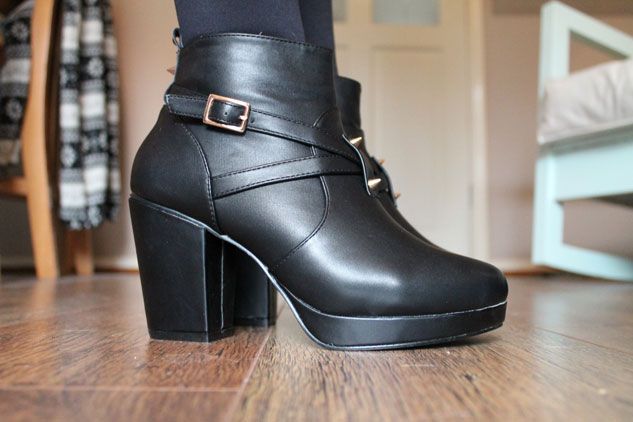 Cream Blouse: c/o Fashion Union
Lace Skater Skirt: River Island at Asos
Boots: c/o Fashion Union
It's been a typical Sunday in the Wren household today, woke up late, had a quick trip to Sainsburys (I feel I'm cheating on Asda but it's closer now, sigh), stopped off at boots, and now I'm already settled down on the sofa for a night of Kevin Bacon in The Following. We were planning on going out for food but then the idea of buying a feast of snacks for a night in front of the telly for half the price of a meal out seemed more appealing, this seems to be happening a lot lately, probably a telltale sign I'm becoming elderly.
So yes. Paprika Pringles and Kevin, wins. Oh and I bought a new wardrobe yesterday....I. am. old.
Next weekend should be a bit more rawkus for me, I'm finally dropping the hermit title I've adapted recently to go for a night on the razz with
Katy
,
Kim
, &
Claire
, I canny wait! Although I have nothing to wear. And I'm running out of fake tan. Woe is me.