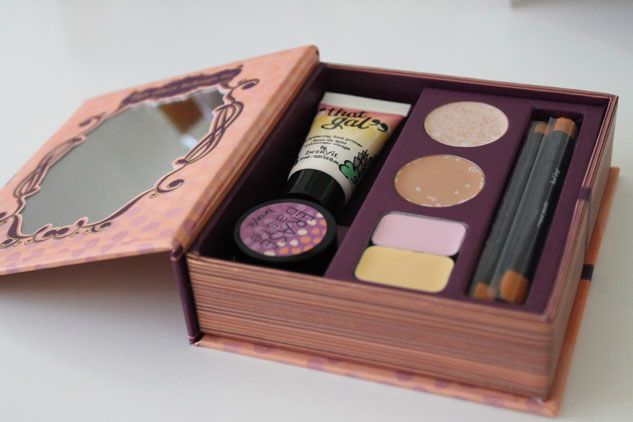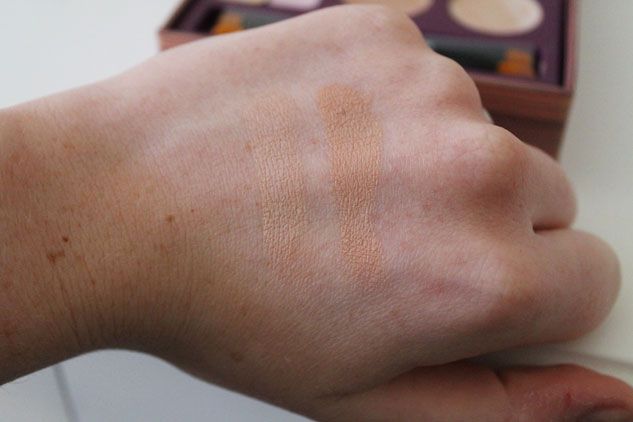 (left boi-ing 01, right 02)
I'm a massive benefit fan and wanted to get my grubby mitts on this little kit for yonks, so when Asos were doing a 25% off way back before christmas I rubbed my mitts together in glee like a creepy mastermind.
Confessions of a concealaholic retails at £28.50 before any cheeky discount codes and consists of
That Gal (7.5 ml- full size 11ml)
Erase Paste in medium (3.2 g- full size 4.4)
Boi-ing 01 & 02 (both 1.3 g- full size 3.0)
Lemon aid (0.9 g - full size 2.70)
Eye bright (0.9g - full size 1.4)
I'm a sucker for a brightening product and I'm always on a quest to make myself look bright eyed and bushy tailed on a morning when I usually feel the opposite. That being said my high hopes for this palette weren't met as much as I'd have liked which isn't down to the products themselves but the choice of shades and the packaging. In their full size counterparts both lemonaid and boi-ing are in airtight packaging making the product creamier and less drying, I get that it's difficult to merge these together into one travel friendly palette but the cardboard box esque packaging of confessions of a concealerholic just makes both chalky and dry. The same goes for eye bright really, I'm not sure if the full size pencil has a lid but it seems to have set in pan form making it difficult to get at with the brush.
I'm a fan of mixing a bit of that gal with my foundation and erase paste is one helluva concealer but unfortunately it's a little bit dark on me - can't blame benefit for that though, the finger points at my ghostlike skin tone!
Overall I wasn't as impressed with this as I have been with other benefit kits, they can usually do no wrong in my book but I kind of feel like I built this up in my mind to be something it just isn't. Sigh.