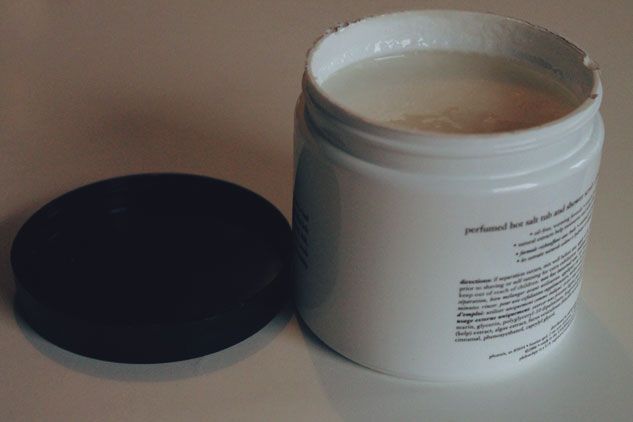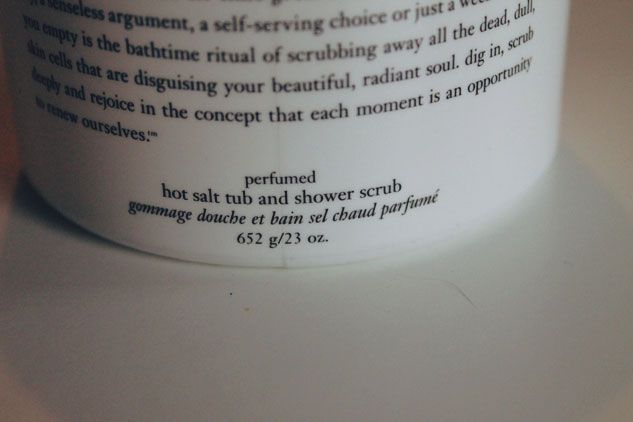 I was sent this
philosophy
scrub to review a while back but due to the move/lack of internet it's taken a while for me to get it up on the blog, which has actually given me a long old time to give a tried and tested review and I can tell you my verdict is....WINS.
The Pure Grace scrub has hot footed it up to the top of my favourite
exfoliators
, I'm not an avid skincare user (I know, bad blogger!) but I do have to make sure I exfoliate my skin before tanning as I can turn into a bit of a scaly sally in the winter and using a scrub stops my fake tan going all patchy and gross. This does the trick far better than other scrubs out there and the rather lovely smell actually manages to hide some of the biscuity fake stench, always a plus. It's a gorgeous fresh scent that leaves you smelling super clean, it's not fruity and not sweet but
I can only describe it as, well,
clean.
The scrub itself is also oil free making it great for the summer months when our skin may be a little more moist (ew!) due to the heat, and gives such a smooth finish on the ol' pins that even I might be tempted to go bare legged this year!
And finally the packaging, oh the packaging. Usually I'm a sucker for kitsch but the product description has done it for me this time, what's not to like about something that calls you beautiful and radiant? It's like having your own personal magic mirror without having to actually see a makeup-less reflection in the morning. I'm not complaining about the size either, granted it might not be best to take travelling but a whopping 652g will keep you squeaky clean for a long old time!