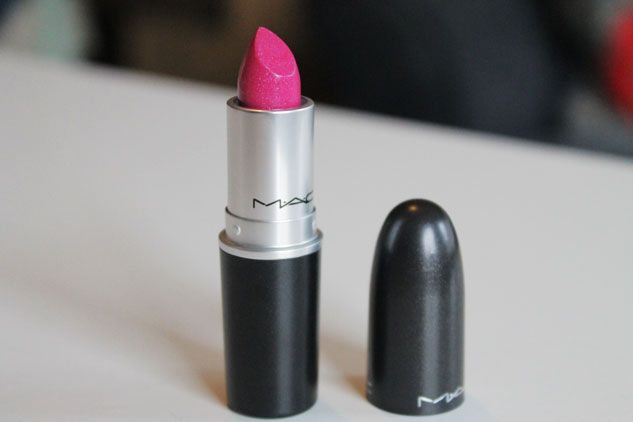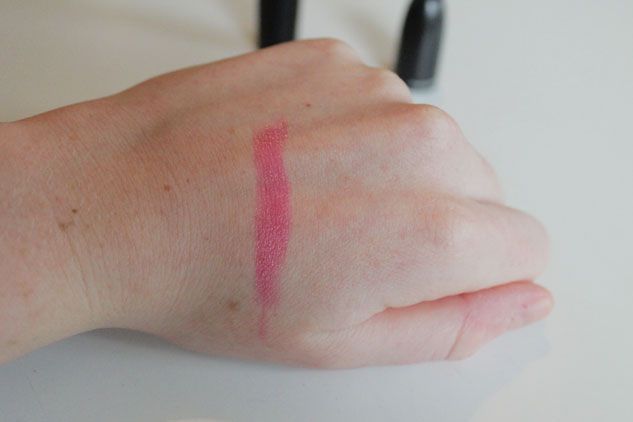 Milan Mode is my latest lipstick to add to my small but loved mac collection. I went to the counter wanting a vibrant bright pink and that's exactly what I got when I got my mitts on this. As I'm not usually a bold lipped gal I was drawn to the lustre finish which gives the lips a glossier, more sheer feel and the colour is buildable giving you freedom to be as toned down or as bold as you like.
You can't really see from the swatch but it has tiny (miniscule) glitter/shimmer particles that make it great for a night out as they really "come to life" one the colour is built up.
In my opinion this colour would look great on pale skinned patricias like myself and tanned Tanyas alike, and not to be all Trinny & Susanna but I'm planning on next wearing this with an all black ensemble (yes I said ensemble) on my next night
out
out to brighten up a hopefully slimming outfit!