For some reason I'd always sort of put Marc B in the same bracket I would Paul's Boutique which was, if I'm being honest, a little chavvy. However during a mammouth handbag internet trawl searching for my own Christmas present I came across the Olivia Bag in Camel.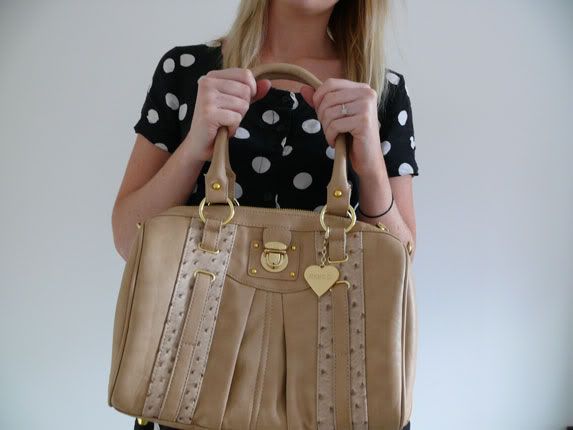 It was Neutral. It was leopard. It was Love.
In non bag lady news I have a pet hate to share, this being The city of Milton Keynes. I made the 40 minute journey to take some shoes back today but failed to do so as there were no parking spaces
anywhere
. After a very stressful hour searching (where hopes were raised from time to time by a sneaky smart car making it look like there was a space available) we gave up and headed home. A wasted time had by all. Milton Keynes I hate you and your city center of squares and roundabouts.