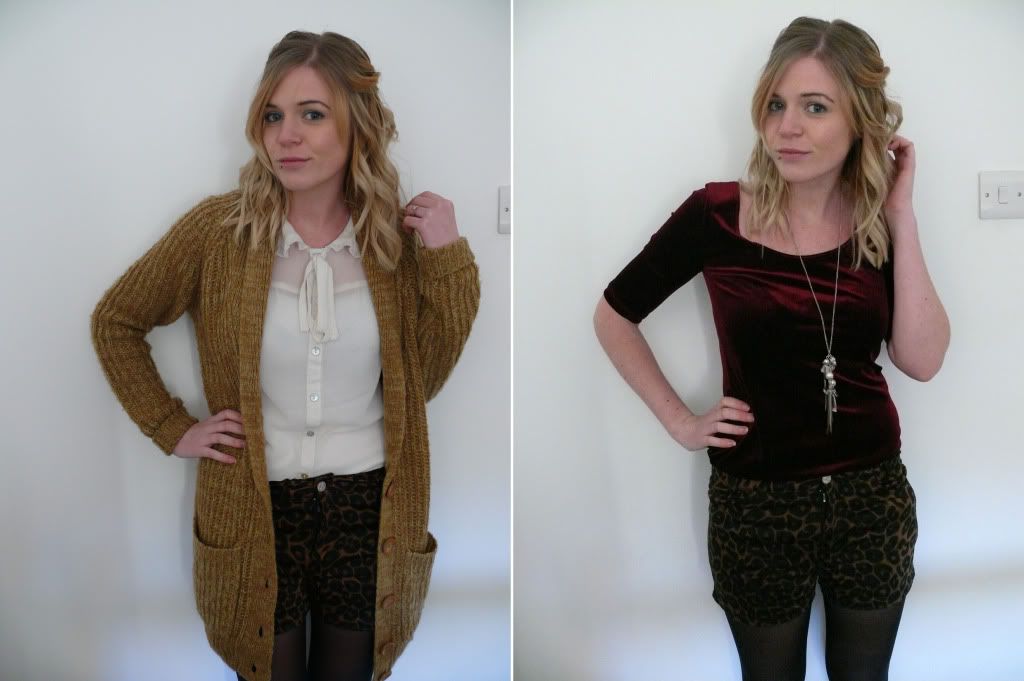 Shorts: Motel
Blouse: Newlook
Cardigan: Newlook
Burgundy Dress (worn as top): Newlook
These shorts were sent to me after the Motel event last month, I initually chose a dress but changed my mind after seeing numerous people in the shorts/tights combo and feeling jealous that the only shorts I owned were old, baggy, and denim. I actually took these photos on Saturday as I was planning on wearing one of the above to battle the general public to do a spot of christmas shopping but after half an hour of deciding whether or not they were too revealing I got scared and left the house in jeans. However ikea is obviously the place to flash a cheek or two as I was confident enough to donn them today whilst purchasing lint rollers and a milk whisk. Still not really sure how to style them so suggesions are welcomed with open arms!
In other news I visited the holy grail of supermarkets today, if you haven't been to the MASSIVE Asda in Milton Keynes you haven't lived, although I was quite disappointed a the lack of stuffed crust in the create your own pizza section - I like a cheese overload in a cosy doughy blanket and a thin n' crispy just isn't good enough : /
Oh and after watching haidee on youtube yesterday my old love for Hey Arnold now feels a little bit tainted.
Image found via google images