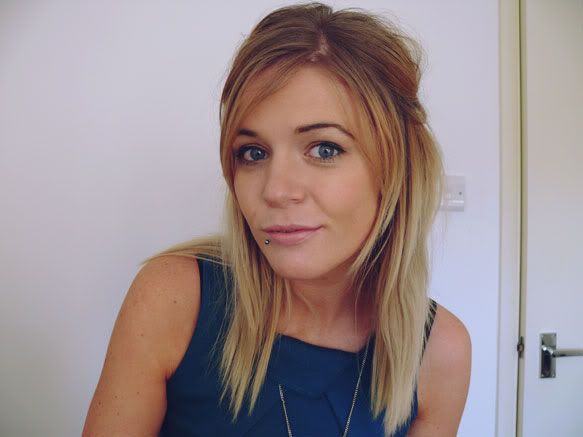 Cardigan:
Ebay
Dress:
Love
Curtosy of
Rosie's
Giveaway
Necklace: Accessorize
This is what I wore to the Birmingham bloggers meet at the weekend, I thought the amount of wool on the cardigan would keep me nice and toasty whilst battling the elements in the german market...I thought wrong. It was freezing. And busy. And an incredibly drunk man compared me to Sienna Miller, although what he actually said was "hellodarrlinoolookikesennamyllerrr" - nice.
Judging by the first picture I was also a shade of mahogany for the whole day and looked like I was trying to bring back TOWIE on the streets of Birmingham, so apologies to anyone who came close enough and got a stench of biscuits!
I was going to do a seperate post about the meet but sadly I only had my Iphone camera and it failed in the rubbish light, so in short I had a fab day where I managed to see the lovely Emma,
Rebecca
,
Char
,
Hayley
, Michelle &
Gemma
again and I also had the pleasure of meeting the rather funny Annabel and the oh-so-kind Sian who made us all cookies which I snaffled as soon as I got home with a good brew. If you aren't already followers of these ladies blogs they're all pretty darn good so go have a looky.
Hope everyone's well, the stress of planning a wedding hit me today in the form of family politics so I'm going to get my agression out in the form of cleaning my horrific bathroom followed by trash tv.
Oh and I want this girl to be my bff.