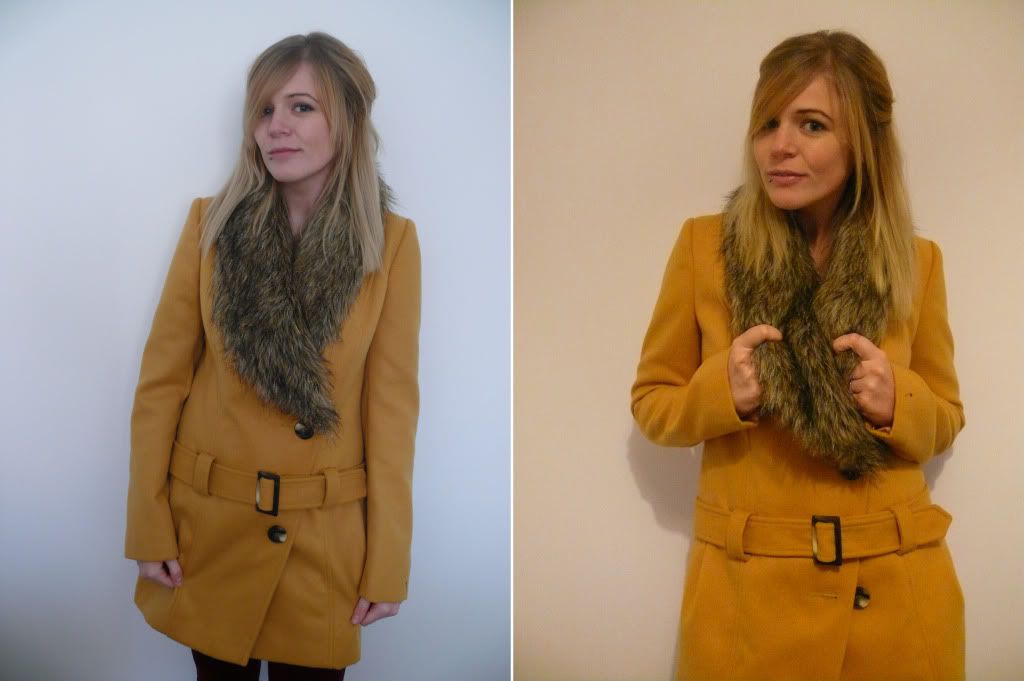 Fur Collared Coat: Primark
I saw this coat two weeks ago in the tiny Primark in town and got in a bit of a strop when I went back for it on Saturday and all they had were size 8's, luckily I went back in to assess the knitwear situation and found a 10 sneakily hiding in the back. I really like the mustardy colour and the fur will keep me extra toasty if the weather decides to turn arctic again this year, although probably not the most practical of materials if it gets wet - I'm thinking drowned rat.
I'm not really liking the fact it's only Tuesday, this week seems so long already! I guess it's a bit rubbish wishing your life away but I'm working 6 days this week so cannot wait for a lazy Saturday night/Sunday with X factor and films.
So over and out, bit of a short post but at 6:33am I'm finding it hard to make this week sound exciting!

Edit: This blog post hasn't taken me 14 hours and 38 minutes to write, it was drafted in a blury eyed haze this morning