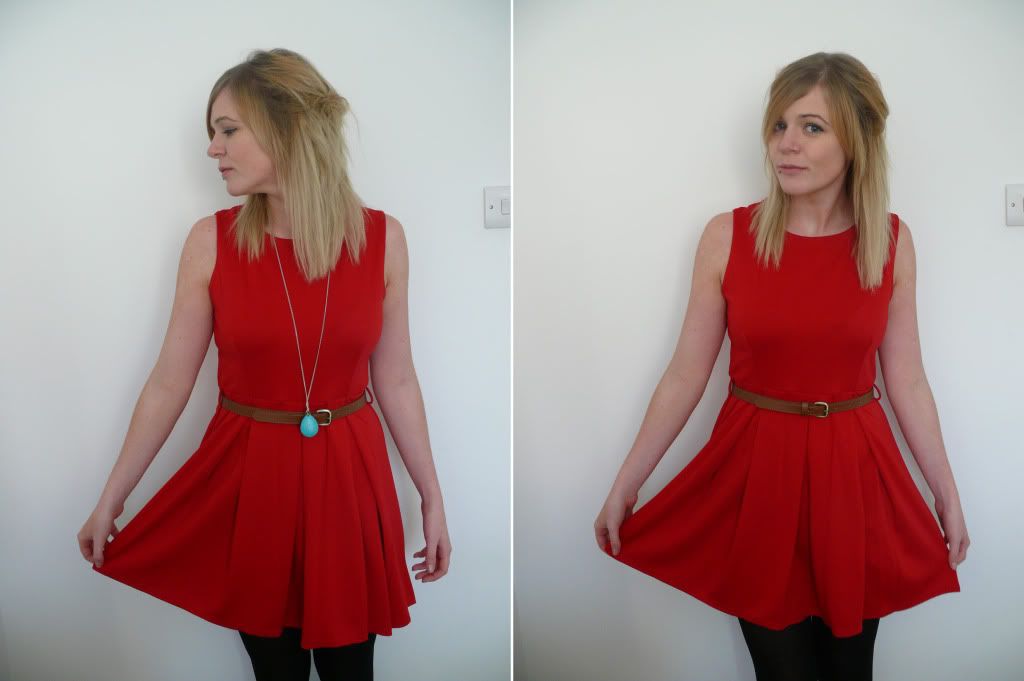 Dress: Ebay
Necklace: Primark
I never wear red, I think I have a subconscious dislike for it. For me red equals blotchy skin, burn after 3 seconds of exposure to the sun, and my cheeks' ability to blush ridiculously easily. I don't usually take fashion advice from the olds at work but one of them said "red would look lovely on you" so I thought I'd give it a go...and I don't hate the result, I do however hate my orangey browndyegonewrong roots and the singing demonic girl from the littlewoods christmas advert. Oh and my arms looking a bit sausage like.
This dress was super cheap but the quality sort of reflects the price as it feels a bit clingy in some places and sags in others, for £14 I shouldnt really complain but I sort of wish I'd saved my money and bought the
topshop version
.
I have nothing else to say really, trying to save my pennies for christmas so haven't been getting up to any adventurous things - although Brum blogger meet pt 2 is soon, who else is going?